Step Inside an Individually Crafted Townhome
Drawing on decades of experience, the Mirvac team has curated a collection of clever, flexible townhomes with consideration of how you live reflected in every design decision.
Fixtures, fittings and materials have been carefully selected in each townhome on a basis of style, functionality and durability. We've chosen quality household brands that you know and trust, including BOSCH kitchen appliances, award-winners for energy efficiency, and Australian made CLARK tapware and ABEY sink mixers.
We also have a range of upgrade options to enhance your lifestyle, from timber floorboards to underfloor heating.
Two Colour Schemes to Choose From
Make your home feel truly yours with two colour schemes to choose from - The Ivy Palette or The Poppy Palette in the Standard or Upgrade view.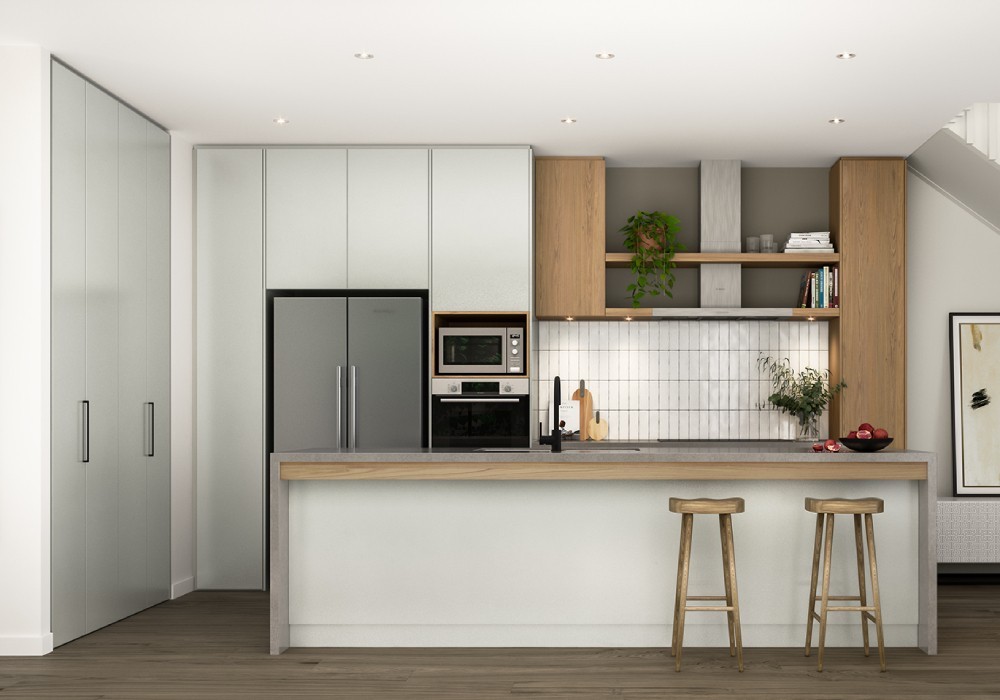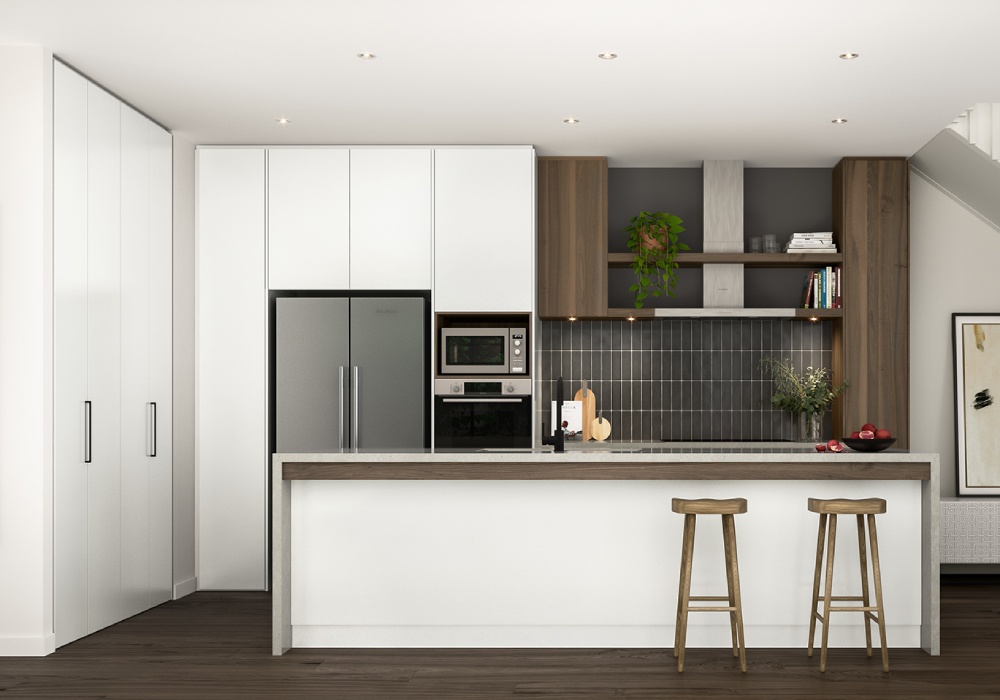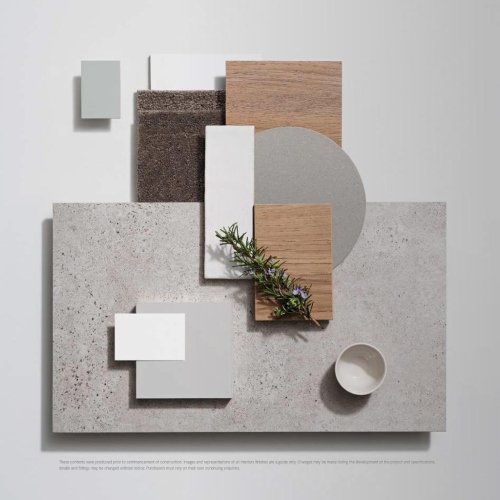 SOFT &
HARMONIOUS
With contemporary joinery and antique white splashback tiles to the kitchens, the Ivy palette blends soft tones of warm natural timber and oak with textural concrete-look surfaces of reconstituted stone.
DISTINCT &
EXPRESSIVE
A striking contrast in colour and texture, the Poppy palette pairs white joinery with deep, warm timber tones and a statement charcoal splashback tile. Reconstituted stone surfaces have a clean, modern-industrial finish with white and warm grey features.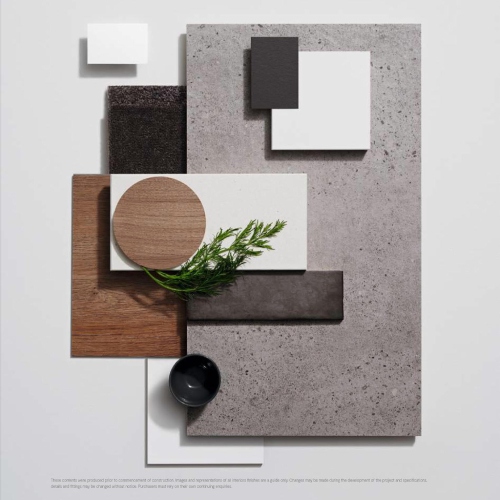 Beautifully Designed Landscaped Courtyards
The Fabric team has partnered with renowned landscape designer, Eckersley Garden Architecture, to design the green spaces within each townhome. Eckersley has designed thoughtful and tranquil spaces that seamlessly become an 'outdoor room' bringing the garden space indoors.
The selection of plants have been specifically curated to ensure the courtyard and gardens will thrive all year round, allowing for residents to entertain family and friends or escape to their private garden space while enjoying home grown produce.
Images are artist impressions.