A Closer Look at Our Vibrant Neighbourhood
The Fabric has been designed to nurture a strong sense of community, creating a vibrant and connected place to call home. Designed with walkability in mind, the green masterplan takes you on a journey through streets lined leafy green trees, contemporary architecture, beautiful private front gardens while connecting you to your future everyday needs.
Mirvac's award-winning approach to environmentally sustainable design and "future ready" housing goes significantly further at The Fabric, with its ambitious target to implement fully electric, net zero energy townhomes while achieving a minimum seven-star NatHERS energy rating for every townhome on the 11.5-hectare site at 188-198 Blackshaws Road.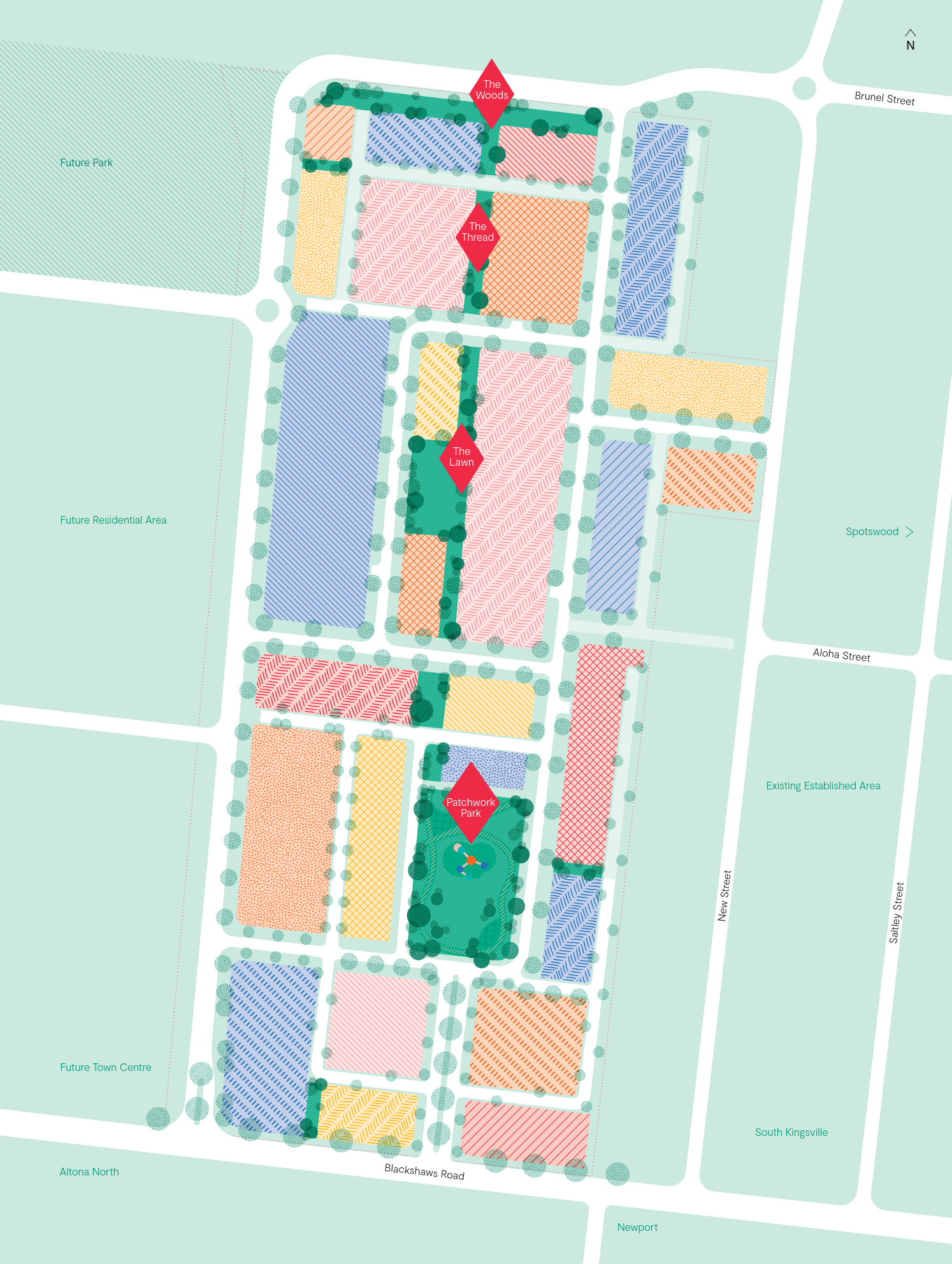 This masterplan is indicative of current and proposed amenity and infrastructure and is subject to change.