Set yourself apart at The Fabric by Mirvac
The award-winning team at Mirvac have taken a considered and innovative approach to create The Fabric, a benchmark community of contemporary homes in Melbourne's Inner West, curated to effortlessly weave into the vibrant suburb of Altona North.
The Fabric will be a close-knit community that new and long-term locals will be excited to call home. With neighbouring suburbs South Kingsville and Newport to the east, and Altona Beach and Williamstown to the south, living at The Fabric means being immersed in the best education, dining, shopping, and outdoor recreation options that the Inner West has to offer.
A CONVENIENT LOCATION IN MELBOURNE'S INNER WEST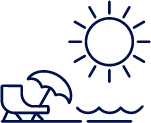 BEACHES
Altona Beach is where locals love to unwind.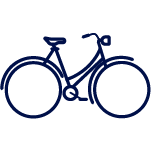 TRANSPORT
The CBD is a short 20-minute journey away.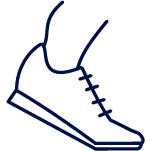 CIVIC PLAZA
Walk to Newport Lakes 33-hectare reserve.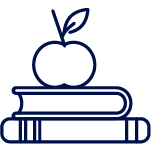 SCHOOLS
Located within three great school zones.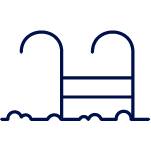 LEISUIRE
Cycle or drive to Bayfit Aquatic Centre.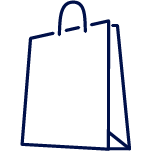 RETAIL
Minutes from Altona Gate Shopping Centre.
A Closer Look at Our Future Locals
The Fabric has been designed to nurture a strong sense of community, creating a vibrant and connected place to call home.
The Fabric team has taken an innovative design approach to deliver comfortable, healthy, and environmentally conscious homes.  
7-Star NatHers
All homes at The Fabric achieve a minimum 7-star NatHERS energy rating, meaning your home is more comfortable to live in.
Fully Electric Homes
Townhomes at The Fabric are fully-electric and are designed to generate enough renewable energy to offset the average household energy usage over a year.
Alternative Transport
The Fabric promotes a healthy, active and environmentally friendly lifestyle by reducing dependence on vehicles.
Innovative Water Reuse
At The Fabric, we are committed to help combat these effects of Urbanisation through an innovative water collection and reuse strategy.
Homes for Homes
As part of our dedication to leaving a positive legacy from the communities we create, Mirvac has partnered with Homes For Homes.
Livable Housing Design
The Fabric has committed to designing each of the townhomes to achieve Livable Housing Australia (LHA) Silver Design Certification.
/