Innovative Water Reuse Strategy
Urbanisation can lead to an increase in water supply demand, wastewater generated, stormwater runoff and a subsequent increase in pollutant wash-off. At The Fabric, we are committed to help combat these effects through an innovative water collection and reuse strategy.

Passive Irrigation
Street trees within The Fabric will be irrigated by stormwater runoff. This will assist in reducing the use of drinking water for irrigation across multiple green spaces throughout the community.

Innovative Rainwater Harvesting System
Rain water from townhome rooftops will be captured and diverted to several tanks underneath the centrally located Patchwork Park. Here the rainwater is stored and then released to irrigate parks and green space.

Adopting an integrated approach to water management will reduce the stress on the natural environment and enhance livability and resilience for the future Fabric community.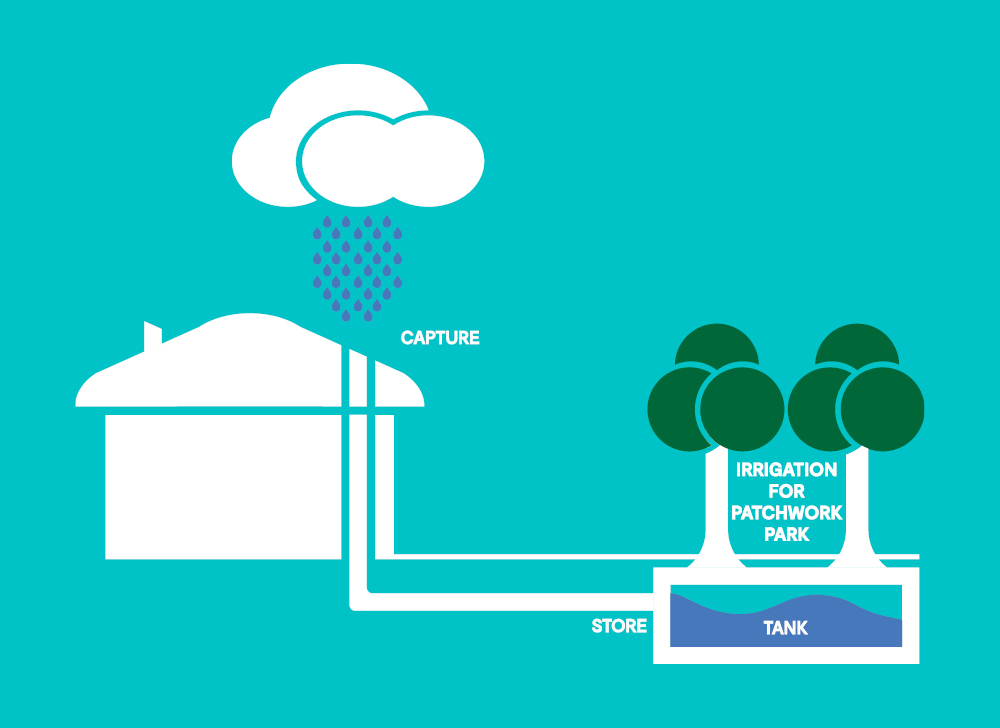 To access The Fabric Sustainability Brochure, contact our Sales Consultant, Maxine Thomson on 0468 562 215 or email maxine.thomson@mirvac.com.