Your Guide to Food & Retail in the Inner West
The Fabric is our vibrant new community, located in Melbourne's coveted Inner West.

Set within an established neighbourhood, locals and visitors alike will share in the same sense of discovery when they stumble across a newly opened spot to eat, or uncover a hidden gem that has been around for generations. Join us on our journey through the Inner West, as we share the go-to places and hotspots favoured by locals – all within close proximity to The Fabric.
---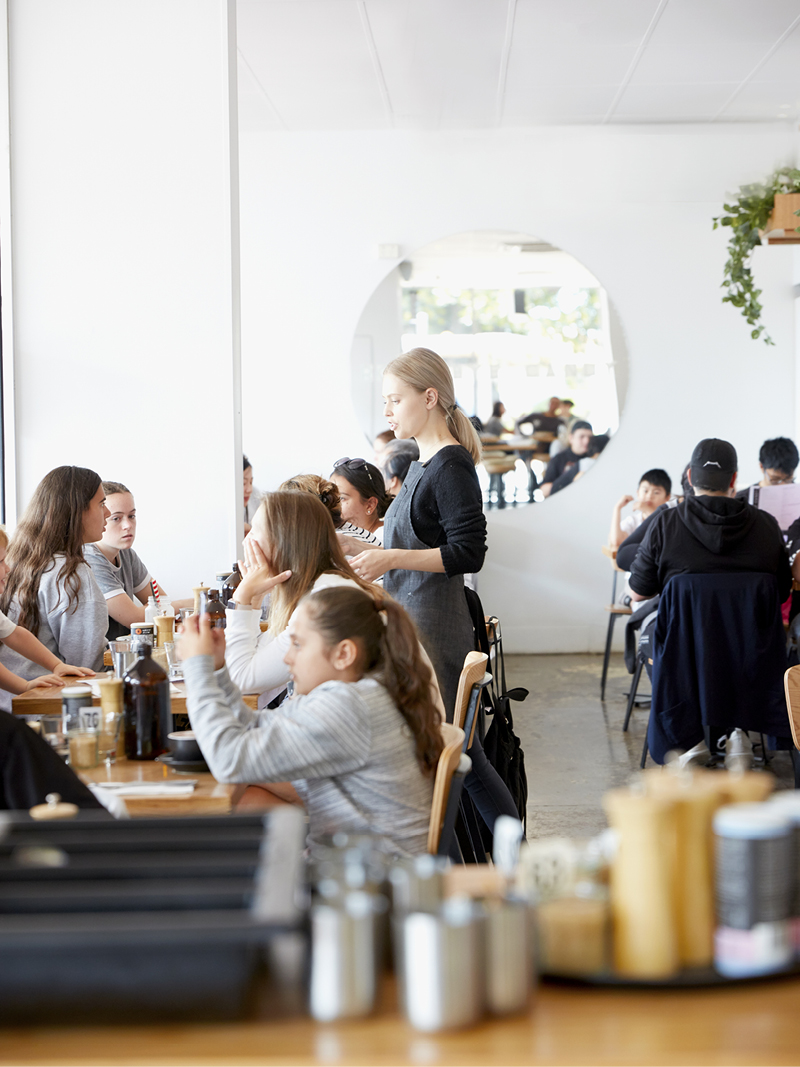 ---
A Local Favourite: Rockabye Candy
Right by the social Altona Beach, Rockabye Candy is the kind of place that is doing things right, with a quality menu and friendly staff. Frequently listed as one of the best cafés in Altona, they truly offer something for everyone. But every eatery should have its signature dish and according to the team behind this lively café, the most popular dish is The Rock-A-Bye: Poached eggs on potato and herb rosties with grilled shortcut bacon, swiss and tasty cheese, and a generous dollop of homemade tomato relish. They have plenty of options for vegetarians and vegans too, including the Rockabye twist on the Melbourne staple, the Super Smash Avocado.

Offering breakfast and lunch service, Rockabye's menu has a variety of tasty dishes, from salt and pepper calamari, to falafel salads, or even a roast lamb spread. And there's more! Remember to save room for dessert, because Eye Candy gelato bar is right next door and you won't want to miss out.

Rockabye Candy is a short drive from The Fabric. You can get there easily by train (it's a short 3 minutes from Altona Station), by bike, or take the 412 bus. Tell Jenny we sent you.
---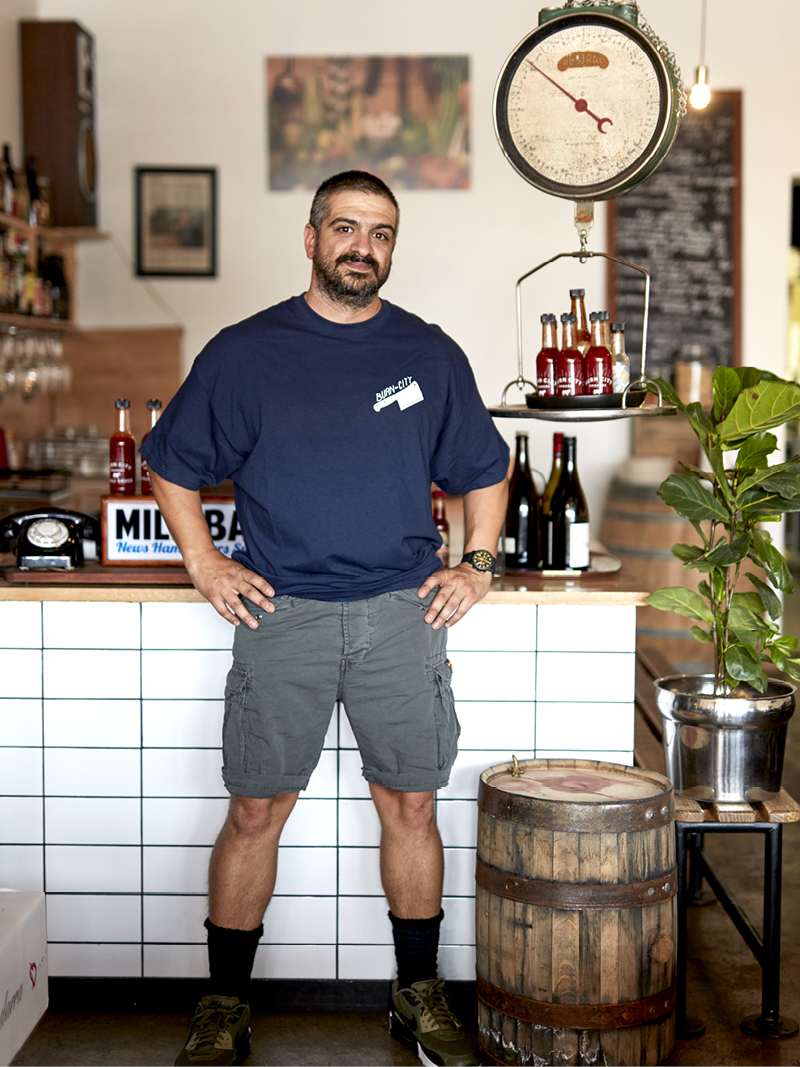 ---
A Taste of Texas: Burn City Test Kitchen
Smoking meat takes commitment. It's not enough to just sear it, flip it and slap it on a plate. Steve and Raphael from Burn City know this all too well. The former sommeliers first worked together in 2007 before moving into the world of smoked meats in 2014. They have a reputation for smoking out the city's best events as a catering team and have chosen South Kingsville to set up a permanent smokehouse, known as the Test Kitchen. This is their headquarters for indulging diners and perfecting new recipes.

Think: a Melbourne take on Texas-style brisket, short rib, pork belly and beef with a peppery crust that falls apart on your plate. And they look after their diners with vegetarian options including a smoked mushroom burger and smoked cauliflower, plus plenty of garden-fresh and cheesy sides. The restaurant happily does half-serves or smaller portions for little ones, too. But don't get too attached to a particular menu item, part of the fun of the Test Kitchen is that the food changes frequently to accommodate the Kitchen's appetite for experimentation. One guarantee: Diners love it.

Being trained sommeliers, these two restauranteurs know wine very well, the wine list at Burn City Test Kitchen demonstrates this. They also do all their own pickling and sauces in-house, which makes the experience of eating here even more special. The space is inviting with exceptional service. Edwards Reserve is just around the corner if it's shaping up to be more of a picnic kind of day. And this food is very picnic-friendly.

Burn City Test Kitchen is located at 31A Vernon Street, South Kingsville. It's less than 1km, or a short 12-minute stroll from The Fabric. Say hi to Steve for us.
---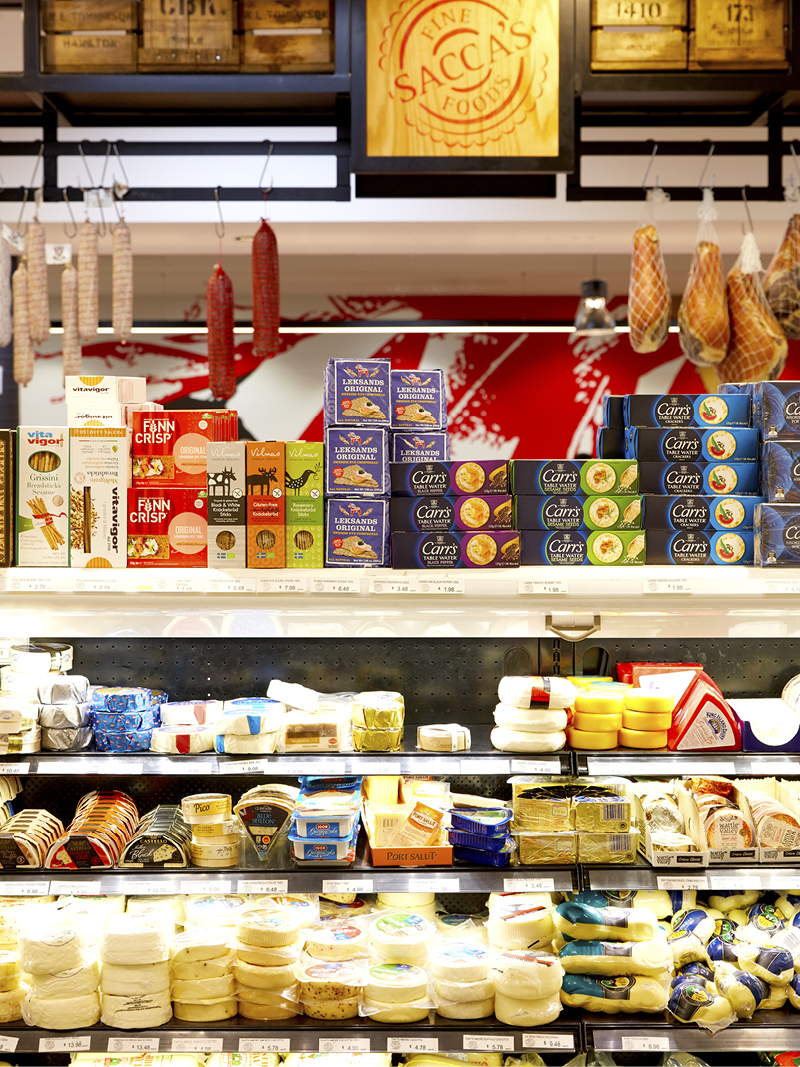 ---
Everything You Need: Sacca's Fine Foods
A family-owned business for over 30 years, Sacca's trust that locals love to buy from the experts who know what's best. And the Sacca's in Altona Gate is renowned for being the ultimate for foodies of the West. The fruit and vegetables are fresh and delicious but the real hero here is the amazing continental grocery and full-service deli, which offers a huge range of cheeses, European specialties and countless olive options.

At Sacca's, entertainers can find the best authentic and specialty European ingredients. Track down the same passata that Nonna uses, the 'really good olive oil' you constantly hear about and that specialty rose water you've been searching for to make Easter figoli – all in the one place. During the weekly shop, be sure to keep an eye out for the regular tasting stalls and coffee bean specials too.

Sacca's is located within Altona Gate Shopping Centre (next door to Aldi) at 124-134 Millers Road, Altona North, a convenient 1.8km from The Fabric. That's a 23-minute walk via Blackshaws Road or a speedy 6 minutes by bike. They are open seven days a week, with late trading on Thursdays and Fridays.