Low Cost, Fully Electric Homes
Sustainable features and fully electric appliances have been selected with a focus on reducing energy use to assist in lowering the cost of bills and ensuring your home can adapt to future technologies and needs.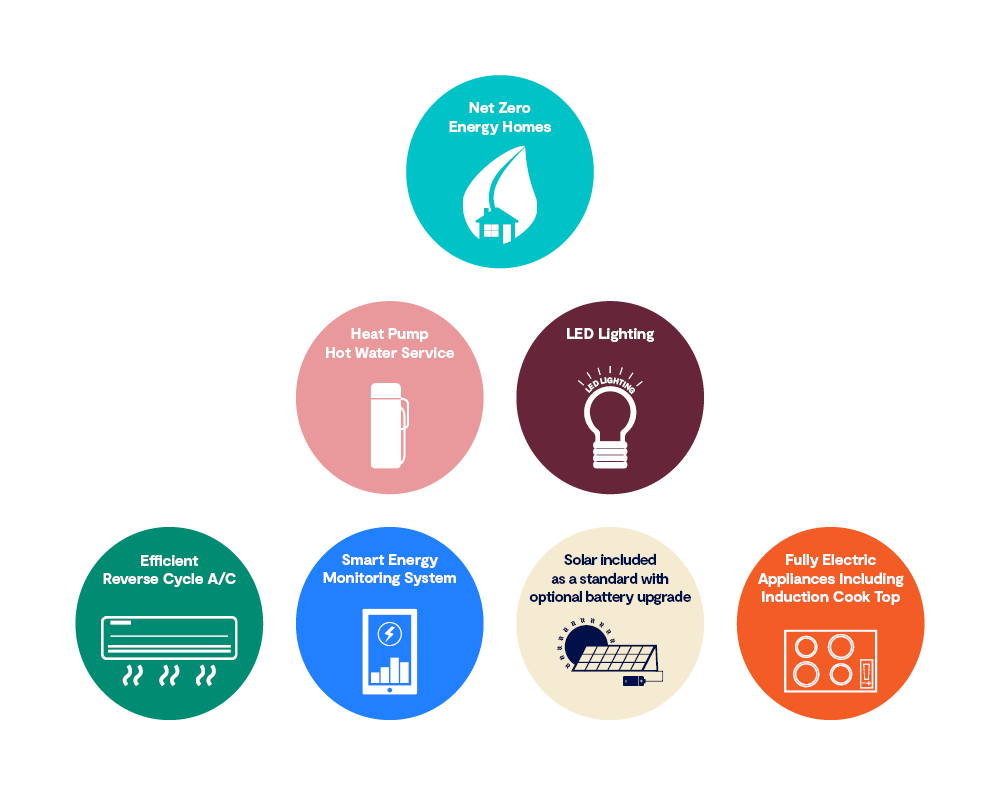 Low Cost of Living
Townhomes at The Fabric are fully-electric and are designed to generate enough renewable energy to offset the average household energy usage over a year. The sustainability features have been selected with a focus on reducing energy use and generating renewable energy, both of which assist in reducing the cost of energy bills.
Future Proofing & Innovation
The inclusion of solar panels and ability to connect to battery storage for all townhomes means you are less reliant on the electricity grid to keep your home running well into the future. Added features such as smart energy monitoring and provision for electric vehicle charge points in all garages, make it easy to adapt to ever-changing needs and new technologies.
To access The Fabric Sustainability Brochure, contact our Sales Consultant, Maxine Thomson on 0468 562 215 or email maxine.thomson@mirvac.com.