Mirvac reveals ambitious sustainability targets as part of The Fabric - Net Zero Energy Homes and ' Homes for Homes' are coming to Altona North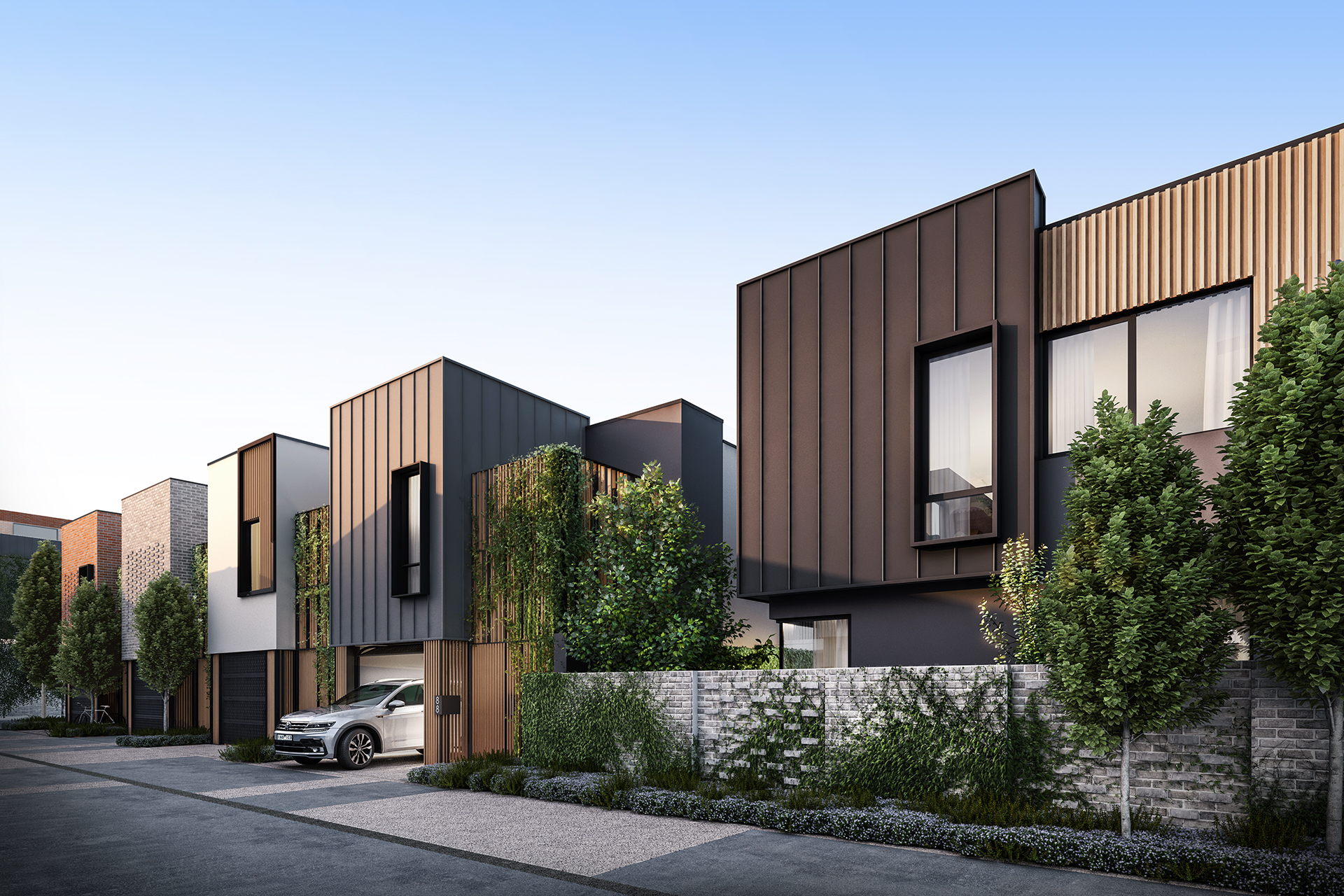 Mirvac continues to raise the bar for environmental and social sustainability as part of a commitment to leaving a positive legacy at their latest masterplanned community The Fabric in Altona North.

Demonstrating The Fabric's strong environmental credentials, Mirvac has revealed that a minimum seven-star NatHERS rating is being targeted as the benchmark for all townhouses within the development, a significant increase on Victoria's minimum standard of six-star NatHERS ratings.

This ambitious target will see every home incorporate high-performance double-glazed windows and upgraded wall and roof insulation to improve the overall thermal performance. Future residents will benefit from reduced heating and cooling requirements, reduced energy bills and a more comfortable living environment.

Mirvac's General Manager of Residential Victoria, Elysa Anderson, said Mirvac's approach to sustainability went one step further at The Fabric, with the project recently finalising a partnership with the Australian Renewable Energy Agency (ARENA) to trial zero-energy homes across all homes within the first stage of the project. On behalf of the Australian government, ARENA will provide $784,000 in funding to support this trial.

"Driven by a desire to reduce environmental impacts and improve operational affordability for The Fabric's future residents, we have committed to an extensive trial of the net zero energy homes sustainability model, where the goal is to create net zero energy homes by incorporating low-energy-use and renewable-energy power," Ms Anderson said.

"Net zero homes at The Fabric will offer both environmental and economic benefits. Lower energy consumption enables families to spend less money on their utility bills; it is also the most responsible and sustainable choice for future generations."

The project will aim to accelerate the net zero energy concept throughout Mirvac's portfolio and through the wider housing industry by providing insight into cost-effective design opportunities, in conjunction with live market testing to gauge the acceptance for net zero energy homes.

ARENA Chief Executive Officer, Darren Miller, said the project would demonstrate the benefits of incorporating consumer energy technologies and energy efficiency into new homes.

"By incorporating energy efficiency, renewable energy and smart heating and cooling when designing and building new homes, Mirvac's trial will hopefully encourage a step change in the housing industry. Through this project, Mirvac will be able to offer home buyers features that will help reduce energy use, energy bills and emissions from the beginning," he said.

"The Altona North site will provide the perfect test case in pushing to create change in the building industry and also inform potential buyers about the benefits of owning a net zero energy home."

Each of the 50 townhouses in Stage 1 will exceed typical home specifications with market-leading inclusions, such as a five-kilowatt peak (5kWp) photovoltaic (PV) solar panels and 10 kilowatt hours (10kWh) of battery storage, smart-home energy monitoring, high-performing lighting, heat-pump hot water systems, fully-electric appliances, roof ventilation, efficient reverse-cycle air-conditioning, and provision for an electric vehicle charger in the garage.

It is anticipated that these features will enable future residents to save up to $3,000 per annum* on energy bills as part of this ambitious step by Mirvac to improve its sustainability offering to its residential customers.

Ms Anderson said Mirvac was not only delivering environmental sustainability but also committing to improving social awareness and making a real contribution to social value.

"Mirvac recognises that having shelter is critical to people's well-being and with this in mind, we are proud to announce a valuable partnership with Homes for Homes, an innovative funding model from social enterprise, The Big Issue, which provides assistance for homeless and disadvantaged Australians," she said.

"Mirvac has pledged to donate 0.1 per cent from the sale of every home at The Fabric to Homes For Homes to assist in the provision of social and affordable housing within Victoria. Mirvac's contribution is expected to exceed $350,000 but in addition, we are encouraging customers to contribute a further 0.1 per cent of all future resales as part of an enduring social funding model."

The Fabric is a new community of contemporary townhouses and apartments by Mirvac's award-winning team and has been designed to effortlessly weave into the vibrant suburb of Altona North. The 11.5-hectare site will be transformed into a close-knit neighbourhood that long-term locals and new residents will be excited to call home from mid-2021.

With neighbouring suburbs of South Kingsville and Newport to the east, and Altona Beach and Williamstown to the south, living at The Fabric will mean being immersed within a thriving, established community, amongst the best dining, shopping, education, and outdoor recreation options that Melbourne's inner west has to offer.

The Fabric's location at 188-189 Blackshaws Road places residents just under 2.5 kilometres cycling distance from Newport and Spotswood train stations, and along a convenient metro bus route, with Melbourne's CBD just nine kilometres away via the West Gate Freeway.

The Fabric is planned to deliver two-, three-, and four-bedroom townhouses and future mid-rise apartments, with a 4,000-square-metre local park at its centre. With lush private front and rear gardens designed by the award-winning Eckersley Garden Architecture, The Fabric's masterplan focuses on creating green, landscaped public and private garden spaces set within a dynamic, family-friendly urban village that will continue to evolve in the years to come.

"In designing The Fabric, Mirvac has considered not only the lives of the residents who will live here, but the sustainability of the homes themselves," Ms Anderson said.

"Use of materials such as reclaimed-look brick blend seamlessly with clever craftsmanship and forward-thinking design, construction practices and finishes, resulting in homes that will not only achieve a seven-star NatHERS rating, but will retain the ability to adapt over time to suit the families that choose them."

The Fabric is anticipated to launch in late spring 2019, with construction due to commence in late 2019. The $350 million development is one of Mirvac's latest masterplanned communities to be announced, as the leading property group's $5 billion portfolio of residential projects across Victoria continues to grow. Other masterplanned communities include Woodlea in Rockbank North, Tullamore in Doncaster, Olivine in Donnybrook, and Smiths Lane in Clyde North.

*Please note: This annual household cost saving is an estimate, based on Mirvac comparisons of Net Zero Energy Homes' energy-efficient appliances and equipment with standard appliances and equipment.

See our feature on One Step Off the Grid
here
.